Sundog Theatre

Theatrical Season 2015-16

---
A Christmas Carol

CSI Center for the Arts
2800 Victory Blvd, Staten Island. NY 10314
Building 1P, Williamson Theatre

Sundog Theatre brings you Scrooge, the three Ghosts of
Christmas, Tiny Tim, and a host of other Dickensian characters
in this one-hour musical adaptation of the original, a beloved tale
of redemption and enchantment.

Directed by Jonathan Fluck

Sat, Dec 5, 3:00pm

Tickets will be available in the fall.
---
Sundog Theatre Collaboration with Lincoln Center
at Snug Harbor

Sundog Theatre Collaboration with Lincoln Center
at Snug Harbor

1000 Richmond Terrace, Staten Island, NY 10301

Sat, Dec. 12, 2015 - 1:00pm-3:00pm

1:00 - 2:00 - International mime and Broadway actor Bill Bowers demonstrates his art and gets children in the audience involved.

2:00 - 3:00 - Sundog Theatre presents excerpts from its musical, "A Christmas Carol", with six professional actors and a child from the audience playing Tiny Tim. And American literary scholar and author of "The Annotated Christmas Carol" Michael Patrick Hearn relates little known facts about author Charles Dickens -- an afternoon for the entire family.

Free photo op: After the shows, kids can dress up as Dickens characters!

Admission is FREE
---
Scenes from the Staten Island Ferry 2016
New Dorp Moravian Church Theatre
2205 Richmond Rd (Corner of Todt Hill Rd), Staten Island, NY 10306
All new, original stories about our favorite boats.
Taken from submissions by playwrights from Staten Island and throughout the US.
To submit a play for consideration by Dec 1, click here:
http://www.sundogtheatre.org/seeking-playwrights.html
Sat Mar 12, 8:00pm; Sun, Mar 13, 3:00pm
Fri, Mar 18, 8:00pm; Sat Mar 19, 8:00pm; Sun Mar 20, 3:00pm
For Tickets:
www.brownpapertickets.com/event/1905396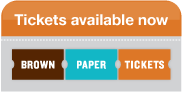 ---
Waiting For Godot
Starring Jack Dabdoub and John Griffin
Wagner College's Stage One Theatre
631 Howard Avenue, Staten Island, NY 10301 (Across the street, past the football field)
An absurdist comedy by Samuel Beckett,
in which two characters, Vladimir and Estragon,
wait endlessly for the arrival of someone named Godot.
Directed by Mickey Tennenbaum
Fri, June 17, 8:00pm; Sat, June 18, 8:00pm; Sun, June 19, 3:00pm
Fri, June 24, 8:00pm, Sat, June 25, 8:00pm; Sun, June 26, 3:00pm
For tickets:
www.brownpapertickets.com/event/1905385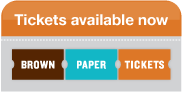 ---
© 2015 Sundog Theatre, Inc. • 370 St. Marks Place, Staten Island, NY 10301
www.SundogTheatre.org
(718) 816-5453