Sundog Theatre Season 2015-16

AUDITION NOTICE

Sundog Theatre seeks 3 male actors for
"Waiting For Godot"

Beckett's famous existential tragicomedy about the quest for meaning.

Produced by Susan Fenley. Directed by Mickey Tennenbaum.
Starring John Griffin and Jack Dabdoub.

Rehearsals begin May 22; 4 nights/week and weekends
at Wagner College's Stage One
(The boy will have less rehearsal.)

Performances in Stage One: Fri 6/17 at 8pm; Sat 6/18 at 8pm; Sun 6/19 at 3pm
Fri 6/24 at 8pm, Sat 6/25 at 8pm, and Sun 6/26 at 3pm

Character Breakdown:
Lucky (must look 20-30), Pozzo (must look 50+), A boy (age 10-12)

Auditions at Staten Island Children's Museum Tuesday eve, 5/10 from 6:00pm-8:00pm
1000 Richmond Terrace at Snug Harbor Cultural Center

Callbacks are in Staten Island Thursday evening, May 12

Please bring photo/resume. Actors will read sides from the script.

Travel stipend provided.
---
Waiting For Godot
Wagner College's Stage One Theatre
631 Howard Avenue, Staten Island, NY 10301 (Across the street, past the football field)
An absurdist comedy by Samuel Beckett,
in which two characters, Vladimir and Estragon,
wait endlessly for the arrival of someone named Godot.
Starring Jack Dabdoub and John Griffin
Directed by Mickey Tennenbaum
June 17 - 19
June 24 - 26
Fridays and Saturdays 8:00pm; Sundays 3:00pm
For tickets:
www.brownpapertickets.com/event/1905385
This program is supported, in part, by public funds from the New York City Department of Cultural Affairs in partnership with the City Council.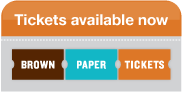 ---
© 2016 Sundog Theatre, Inc. • 370 St. Marks Place, Staten Island, NY 10301
www.SundogTheatre.org
(718) 816-5453