---
Sundog Theatre Announces

2016-17 Season

---

SUPPORT SUNDOG THEATRE; BUY A BOOK AT BARNES & NOBLE

Sundog Theatre will participate in a special holiday Bookfair being held Wednesday, Dec. 14 at the Barnes & Noble store on Staten Island.

In keeping with the season's spirit of giving, shoppers, who have printed a special coupon obtained through the Theatre, can purchase one or more books during store hours that day, and Barnes & Noble will remit a percentage of the total sale to Sundog Theatre.

For online shoppers, the donation offer is valid Dec. 14 through Dec. 19. The Bookfair identification number – 12051819 – must be entered at checkout. Visit BN.COM/bookfairs to participate.

Vouchers can be printed here, or on our Facebook page and Twitter.

"We like to add to the holiday festivities in whatever way we can. Barnes & Noble and Sundog are holiday partners – with free gift wrapping, Christmas caroling and a percentage of sales going to Sundog, it's a triple win for Barnes & Noble, their customers, and Sundog!"

Sundog will be offering FREE gift-wrapping services in the store on Dec. 14 from 2 to 10 p.m. (tips are welcome!). Sundog will also sponsor Christmas carolers who will perform throughout the store from 6 to 10 p.m.

Barnes & Noble is located at 2245 Richmond Ave., New Springville, however customers can buy at any Barnes & Noble in-store location or online.

For additional information, call Sundog Theatre at 718-816-5453 or visit www.sundogtheatre.org.
---
Download and print voucher for B&N here:
---
Our one-hour musical favorite, "A Christmas Carol" tour returns December for three public shows in NJ and four public shows in Staten Island.
Sundog's adaptation is directly from Dickens' original.

​Directed by Jonathan Fluck.Thursday, December 15th at The Newton Theatre, NJ at 7pm.
​For Tickets: http://www.thenewtontheatre.com/acts/christmas-carol-2016.html

Sunday, December 18th at Bergen Performing Arts Center, NJ 1pm & 4pm.
For Tickets: https://www.bergenpac.org/events

Tuesday, December 20th and Wednesday, December 21st at
College of Staten Island, Springer Hall, 1P
10:00am or 11:30am
Must make reservations through Enrichment through the Arts. $8/ticket.
www.
theatretrips.org
---
Our signature "Scenes from the Staten Island Ferry 2017" returns for its 15th year in March, with the theme being all things 15.
Six all-new, original one-act plays about our favorite boats.

New Dorp Moravian Church Theatre
March 4 - 5, 10 - 12 Fri/Sat 8pm & Sun 3pm

Playwrights! We are currently looking for submissions.
​Check out the details​​ HERE

​For Tickets: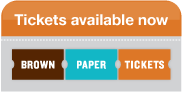 ---


For Tickets:Through hilarious, touching, and catchy songs and dialogue, spelling bee contestants reveal their hopes, struggles, and passions as they make their way through the competition.

An engaging, tuneful score by William Finn

Directed by Tina Barone

Wagner College Stage One Theatre
June 9 - 11, 16 - 18, 2017 Fri/Sat 8pm & Sun 3pm

​For Tickets:
© 2016 Sundog Theatre, Inc. • 370 St. Marks Place, Staten Island, NY 10301
www.SundogTheatre.org
(718) 816-5453