NEW! Theatre Stars Class

For ages 7-12
---
For children ages 7-12. Come take the class
at our NEW location!

Center for Dance & Music at 358 Forest Ave

Taught by professional teaching artist Gayle
Rabinowitz.

We will work on acting, singing, and movement in a mix of basic/intermediate levels. There will be a scripted presentation at the end of the
class, perhaps with scenes from shows,
monologues, and/or a show created by the
students. Final open class presentation at the
last class.

Fall Dates:
Sept 23, 30,
Oct 7, 14, 21, 28,
Nov 11, 18,
Dec 2, and Dec 9

Class will be 1 hour long; 3:15pm-4:15pm

Cost: $150





Gayle Rabinowitz is a former owner of the Actors Workshop, a Performing Arts School on Staten Island for 20 years. She acted in the capacity of musical director, drama director and marketing director for the school. Ms. Lamb has worked with Wagner College's ACT drama program as an instructor and has also been the assistant to the director of Drama Kids International. Ms. Lamb is a working actor who sings and who has also studied dance. She is a member of the Actors Equity Association and Screen Actors Guild and AFTRA. Gayle attended Brooklyn College, Kingsborough Community College, H.B. Studios, The Brooklyn Conservatory of Music, and the Academy of Music and Dramatic Arts. She began working for Sundog Theatre as a teaching artist in 2016, teaching several different classes including Theatre Tykes and 3-D Literacy.
Her vision is to train and encourage young people in all aspects of the arts, so they may use these talents to spread a positive message for today's generation.

---
---
Parents can pay by Brown Paper Tickets: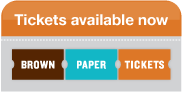 ---
Print and fill out registration form here:
---
© 2017 Sundog Theatre, Inc. • 370 St. Marks Place, Staten Island, NY 10301
www.SundogTheatre.org
(718) 816-5453