Theatre Kids North - Spring 2017
Class is now FULL
Fill out the form below to get more information about future classes.
How an actor prepares: improvisation, monologues, scene study, voice, movement, theatre games. Special directing class included. Classes and final presentation on stage. Builds creativity, social skills, confidence,
and enhances literacy skills.
Class is small with individual attention. All skill levels welcome.

Show: "A Springtime Carol"

The story of a grumpy king who tries to ban Spring, only to be visited by Mother Nature's court, in this springtime twist on a Christmas Carol.

Taught by professional actress/director/teacher—Nikki Lauren

Spring 2017 schedule:

March 4, 11, 18, 25,
April 1, 8, 22, 29
Dress rehearsal Thursday evening May 4th and two shows May 6th

Who: Boys/girls 9-14 years old

When: Saturdays from 10:30 am–noon; Thursday is from 6:30-8:00pm

Where: Staten Island Children's Museum in Snug Harbor - 1000 Richmond Terrace, Staten Island, NY 10301

Cost: $175 for 10 classes - payable by 1) check via mail with your registration form 2) credit card at Brown Paper Tix below when you send in your registration form, or 3) cash delivered in person with a registration form at our office at 370 St Marks Place in St. George, Staten Island.

For more information, call Sundog Theatre 718-816-5453.
---
Theatre Kids North
Download and send in registration form.
Pay via credit card at Brown Paper tix below OR
mail check and registration form to PO Box 183, Staten Island, NY 10301
---
Pay via Brown Paper Tickets: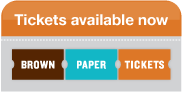 ---
Download registration form here:
---
PAST CLASSES
---
© 2017 Sundog Theatre, Inc. • 370 St. Marks Place, Staten Island, NY 10301
www.SundogTheatre.org
(718) 816-5453