NOTE: CLASS IS NOW FULL
Theatre Kids Fall 2017

How an actor prepares: improvisation, monologues, scene study, voice, movement, theatre games. Special directing class included. Classes and final presentation on stage. Builds creativity, social skills, confidence,
and enhances literacy skills.
Class is small with individual attention. All skill levels welcome.

Show: "Tom Thumbs Up"
(by Bruce Berger)

The kingdom of Sandalot is saved from ruin by a small wonder named Tom, in this rhyming comedy about a very small boy, a not so magical wizard and diva dragon.

Taught by professional actress/director/teacher—Nikki Lauren, a member of Actors Equity Assn. with numerous stage/TV/ film credits. Former member of Snug Harbor Performing Arts, member of SI Playwright's Collective, co-founder of SI Women's Theatre Project, 2007 Awe Award for Best SI Actress, 2007 Best Comedy Short – NY & LA International Film Festival Award. Acting credits include Mrs. Johnstone: Blood Brothers, Nancy: Oliver, Sally Bowles: Cabaret, Adelaide: Guys & Dolls, Dotty: Noises Off, title role in Evita. Directing credits include Midsummer Night's Dream, Lion in Winter, and Crimes of the Heart. Graduated from Shenandoah Conservatory of Music & studied at HB Studios.


Fall 2017 schedule:

Oct 7, 14, 21, 28
Nov 11, 18, 30 (Thurs 6:30pm-8pm)
Dec 2, 7 (Thurs 6:30pm-8pm)
Final Class Sat Dec 9

Who: Boys/girls 9-14 years old

When: Saturdays from 10:30 am–noon; Thursdays are from 6:30-8:00pm

Where: Staten Island Children's Museum in Snug Harbor - 1000 Richmond Terrace, Staten Island, NY 10301

Cost: $175 for 10 classes - payable by 1) check via mail with your registration form 2) credit card at Brown Paper Tix below when you send in your registration form, or 3) cash delivered in person with a registration form at our office at 370 St Marks Place in St. George, Staten Island.

For more information, call Sundog Theatre 718-816-5453.
---
Theatre Kids North
Download and send in REGISTRATION FORM.
Pay via credit card at Brown Paper tix below OR
mail check and registration form to PO Box 183, Staten Island, NY 10301
---
Pay via Brown Paper Tickets: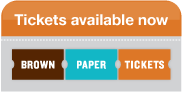 ---
Download registration form here:
---
PAST CLASSES
---
© 2017 Sundog Theatre, Inc. • 370 St. Marks Place, Staten Island, NY 10301
www.SundogTheatre.org
(718) 816-5453