Musical Theatre Kids - Spring 2017

Students perform

Seussical KIDS

12 classes held at Staten Island Zoo

COST will be $225 for the Spring semester

Download registration below
Fill out form at bottom of page for more information about future classes.
Spring Class:
What do students learn?
Along with developing musical theatre skills, students learn about character development, projection and diction, presentation skills, the importance of making choices onstage, rehearsal and performance process, the language of theatre, and choreography. They have fun while absorbing valuable life and career skills!

Fall 2016 Schedule:
Who: Boys/Girls 9-14 years old
When: 12 classes total Saturdays from 10:00am-12:00pm
Cost: $250 per student
Where: Staten Island Zoo auditorium unless otherwise noted
614 Broadway, Staten Island, NY 10310 - Enter through the Broadway gate

Saturday 10:00am-12:00pm, (Thurs 6:30pm-8:30pm)
Feb 4, 11, 25
March 4, 11
April 1, 22, 29
May 6, 13, 18 (Thurs), 20 (Final Class/Show)

Sundog Instructor, Melissa Tierney, has over 10 years of experience in educational theatre with numerous credits as actor, director, and teacher for several organizations on Staten Island, including Sundog, St. Sylvester School, PS 41, and SeaView Playwrights. Melissa has a BA in Theatre, a BS in Elementary Education, and also graduated from the Staten Island Teaching Artist Institute.

Students focus on imagination, creation, and theatre games as well as rehearsal for a final performance. Musical Theatre Kids is an entertaining way to learn presentation skills, to work with other children, and present a final show. Students have an opportunity to develop their theatre skills as they rehearse for a production which enables them to put theory into practice. Each week a different skill will be introduced to the children.

Print out registration form and send back with payment.
---
Pay through Brown Paper Tickets: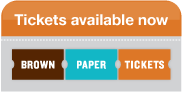 ---
Registration form:
---
PAST CLASSES
---
---
© 2017 Sundog Theatre, Inc. • 370 St. Marks Place, Staten Island, NY 10301
www.SundogTheatre.org
(718) 816-5453